Embodied Awareness©️
Embodied Awareness was created by Jayne Persch. This is a lifetime work - always spiraling, adding, rediscovering and challenging. It takes the time that it takes to become…
Embodied Awareness©️ is offered in EA Conditioning Classes, Workshops, Applied to Movement systems & techniques, 1500 Hr. Certification Level I-V.
What would you think if you knew that all muscles are connected and reflect the 'health' & function of an organ or a system of the body and that both the muscle and the organ housed memories and emotions? How would you teach, train, ask people to move? Would it give you another insight? Would this information be helpful?
Let's come together and explore new possibilities – bring everything- your knowledge, wisdom, questions and let's discover together – new vistas- new approaches, new…..!
Thoughts:
From Fiona Feather & Jayne Persch
Embodiment is something that we take entirely for granted. In today's world , we race, we reach, expand and extend ourselves, physically mentally, emotionally… where is the time – to slow down, find ourselves, care for ourselves and others?
In our own minds, we are inseparable from our visual form: our body. We tend to strongly identify with how we look, have an opinion about the shape and size of our body and notice when our body is in pain or discomfort. We judge … and expect.
Many of us are not very in touch with our body - we are acculturated in our thoughts of what should be and really only pay it much attention to our bodies, minds when it starts to cause us problems.
How is it possible that despite exercising, trying to eat well and taking time with how we look, we can still be somehow disembodied?
Our contemporary culture is strongly oriented around mental activity. A lot of emphasis is placed on using our minds to think our way through and around problems, going at such a pace that intuition doesn't get a look in. Thinking can be very quick, especially if we're highly educated, racing through different theoretical scenarios to come to a solution and proposed action.
Intuition or gut-feeling needs us to be still and considered, allowing for decision and action to arise from a different place in us.
This emphasis on mind and thinking takes us away from our bodies. Even if we take a lot of exercise we can still be out of touch with our body, escaping into our thoughts without even noticing that that's what we're doing.
One of the problems with too much thinking is that our brains are wired to be more responsive to threat than to positive experiences. If we spend a lot of time 'in our head', it is likely that we will spend increasing amounts of time worrying about things that have happened or may happen in the future. This, interestingly, has an effect on our body, lowering the threshold at which our sympathetic nervous system is activated. We are more easily agitated, may find it difficult to get to sleep and are easily startled.
It may also be that we felt we needed to abandon the here and now, and with it our body, a long time ago, during a traumatic or overwhelming experience. Such experiences can leave us feeling that we are living 'two feet to the left', numb or somehow 'missing' parts of our body. The effect of such an event can stay with us for years or decades and leave us profoundly out of touch with our body.
The body is full of wisdom that can support us throughout our lives if we can only hear it speak to us. Becoming full embodied is not a process of becoming increasingly touchy or hyper-sensitive, rather it is an ongoing experience of coming into touch with our own wellbeing, as well as coming into touch with past wounds.
By gently practicing being quiet and allowing ourselves to have a felt-sense of our body, we can start to understand what is held in our body, and then how to start to release it.
With this in mind, let's start by settling, bringing attention into the body, and noticing sensations. Being 'quiet' is its own exercise!
Sometimes this is very difficult, or brings emotions to the surface, and it is never helpful to force anything in doing this exercise. However, over time, and with tremendous patience, it can start a process of coming back in touch with our precious body, and open new insights for us about how we can be happier and enjoy this process of being embodied.
For deeper reading on this subject I would recommend Peter Levine's 'Waking the Tiger'.
WHAT IS THIS WORK ABOUT?
It is about beauty…
Discovery, Connections, Mysteries and Wonders of being human – in this human form.
This workshop offers information, asks you to wonder and investigate; stay open to more discovery and wonder with all that you know!
It is NOT about knowledge and information – it IS about imagination, inspiration and intuition based in science and research, questioning and rediscovery.
I hope you will be inspired to imagine and put pieces of information together in many new ways – trust your intuition, love all that you know, investigate and discover… again and again.
Life is movement – some … gentle internal movement that we do not even feel, some large moving our skeleton or resonating outward in energy!! We have movement from within… and movement responsive to without…
Let's discover how we are BIG! ….discover – I am BIG! I am like the Universe!
Energetically and physically – we are connected and connect to al the world around as it connects to us!
EA – Embodied Awareness is a multi-layered system of understanding being human.
Offering ease in function, movement, health and a sense of well-being, connection, community and amplified awareness. From a basic understanding of the body and mind to mind/body, psyche, and soul always in constant movement in life. This is a collection of understanding, challenges, a continual evolution of understanding with information from some of the greatist minds and pioneers in physics, biology psychology, medicine, the arts and movement.
It is a process that continues in and toward a greater process of connections and understanding. There are no definitions… only inquiry… always questions and discoveries.
I owe my inquiries/questioning to:
o F.David Peat (physicist, humanitarian, philosopher, systems theorist) See Books - Particles, Systems Theories, the arts and community

o Valentina Pereyaslavec and Ninette de Valois (dance),

o Michael Conforti( Jungian Psychology) Nringing me to Carl Jung and Mysteriun Conjunctio

o Yoram Kaufman (psychology) – The Way of the Image

o the Harvard MD/PhD Program for challenging me to ask "why", 'what"? 'how"?

o Dr. John Upledger (Craniosacral) for giving me a key to the medicine of the future

o Irwin Laszlo (Ervin Laszlo (philosopher, humanitarian, Quantum theorist, classical pianist) – for introducing me to the Quantum Brain, Global Community and Peace ( See Book)

o Therese Schecker Schroeder ( Concert pianist, harpist, Chalice of the Repose) for sharing the wavelengths of the body and in death

o Valerie Hunt (scientist) for sharing tangible evidence about the multiple fields surrounding the body – evidence that we are more than we see.

o Tom Myers – for confirming fascia and connecting me back to Rhesa & Yoram Kaufmann that we are all star dust, the periodic table and much much more

o Moshe Feldenkrais

o Christoher Darby

o Brilynne Rakes & all of my students

o Moments of Challenge, Sorrow, Joy and Inspiration in Life

o Asian Studies Departments at Manhattanville College & Columbia University
In Embodied Awareness, I will be "running through' different areas of interests and topics; beginning with simple our bodies, body-mind connections and correlations in movement and in wonder.
I will use, define and explore words like:
RESONANCE
Within: Cell Talk, Balance in Hard Tissues (Bones, Spines); Soft Tissues (Systems, Meridians, Muscles, Fascia)
Without: Physical and Energetic Fields, space & Time
DYNAMIC TENSION/DYNAMIC ALIGNMENTThe body responds to demands – inner and outer
Understanding our human form… that is what we are about today. More and more Understanding leads to Efficiency. Efficiency = elegance = Beauty
CHAOTIC ATTRACTION – The Big Band
NAMING VS. CALLING
· Consciousness /awareness
· Focal Awareness vs. Latent Awareness
· Non-local resonance
…. and much more!
Workshops
BRIAH Danse is going places! We have two areas of focus and time set aside through workshops to accomplish our goals: Outreach Workshops and Performance Workshops. The dates below are available for additional classes and workshops to promote education and the BRIAH work experience. Both national and international performances are being planned! Please contact us for more information. Performance projects and local outreach workshops are designed to better our community and self-awareness of body, mind and spirit for individual dancers.
Outreach Workshops
BRIAH Danse has two goals: 1) In classes, in certifications and in life, we are always seeking to improve the well-being of our dancers. Whether it is developing the whole dancer in his/her self, discovering new paths and doorways into new movements, keeping their mind, body and spirit aware and healthy. Each class encourages open, honest and authentic movement. No judgment for body-type, no comparisons, just joy in acceptance and encouragement. This focus provides genuine love of dance. 2) We take this joy to others. BRIAH Danse wants to share our authenticity with others. We are willing to schedule visits to shelters, hospitals, cancer lounges and schools. Promoting health and wellness of future dancers, emotional and mental stability and healthy self-images and achievements, our dancers who have trained in E.A.S.E understand and teach love of our own bodies and selves.
Director/Company Workshops
Jayne Persch has collaborated with Dr. Luana Poggini to present at the Accademia Nazionale di Danza in Roma, Italy; Jeremy Nelson & Sheila DuVal at the Danish National Theater School/School of Modern Dance: Morten Innstrand and Lotte Sighe at Copenhagen Dance Arts and continues to exchange with international choreographers, Jarek Cemerek ( Czech Republique) and Noelia Mora Solvez ( Spain and Denmark). Jayne feels her work is to collaborate- nationally and internationally with schools, conservatories, choreographers and individual artists - perhaps YOU - using the universal language of dance for universal/international harmony and exchange; collaboration and inspiration!
BRIAH Danse welcomes new national and international projects, ideas, dancers, choreographers and other artists.E
Future Workshop Dates
BRIAH/E.A.S.E Workshops February 24, 2019
February Workshop - discover your body, your movement - Fascial Glide, Dynamic Distribution - Muscles to Organs to Memories and Psychological Responses, Body Patterns & Predispositions - Your guide to 'how?'.
Please go to Payments to Register for Workshops - Advanced Registration Required for Workbooks & Printed Materials. March Workshop TBS
Please contact us for more information. jperschco@mac.com or call (949)254-0020
BRIAH/E.A.S.E. Embodied Awareness System©️ Workshops
EA -Workshops Dates & Focus February 24th 10-4:30 in Boulder March TBD
ADD TO YOUR TOOLKIT ~ as a dancer, teacher, therapist, yogi, Pilates , Gyro Instructor, choreographer or counsellor in body/mind therapies. BRIAH/E.A.S.E incorporates more than 50 years of research, study, integration, practice and experience in dance & movement, Jungian psychology and counseling, explorations with magnificent teachers and mentors to whom I dedicate this for for their inspiration and continued pursuit of excellence. Bring your experience, knowledge insights and joy! Together we create new aha! moments and bring the work into the future. Thank you ~
February Workshop Fee $175 includes Workshop & Materials Fee
Sponsored Dancers/Trainers/Teachers/Therapists Discount w/Advanced Registration by February 10th $145
I am including the next workshops and previous workshops so that you can feel the flow of the material.
Friday, 9:30AM - 4:30PM
9:30 EA IN MOVEMENT
11:30 MUSCLES, ANATOMY TRAINS, KINETIC LINKS
1:30 MUSCLES TO ORGANS - RESPONSES, EFFICIENCY AND ARTISTRY IN MOVEMENT
3:00 MOVING in a NEW WAY
NEXT WORKSHOP - MARCH 2019
9:30 Opening Movement - Applied EA Standing, Floor a nd Center - The 'Wisdom of the Body'
11 -The Body - Skeleton, tendons, ligaments and Muscles
12:30 - Muscle to Organs Groupings
1:30 - Muscles to Memories/Emotions
2:30 Applied Artistic Studies
Meal breaks are included
BRIAH/EMBODIED AWARENESS CERTIFICATION
FOR TEACHERS, DANCERS, THERAPISTS, TRAINERS, YOGIS,
Please inquire for more information on Classes. Workshops, Applications to your work, EA in Training for efficiency & artistry Certifications.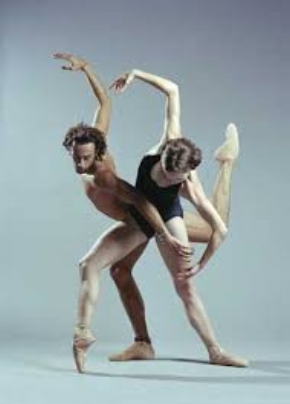 EA Conditioning Class:
IN BOULDER at Kinesis Studios M 10:30, W 11 am and Saturdays at 1:30
Open to Dancers, Movers, Teachers, Athletes of all kinds - all ages and all people interested in their movement in life! See more descriptions of Embodied Awareness in this website! I would love to work with you in Class!
IN DENVER:
Cleo Parker Robinson Dance Fridays 4:00
SUMMER 2019 for TRIAD Yoga in California