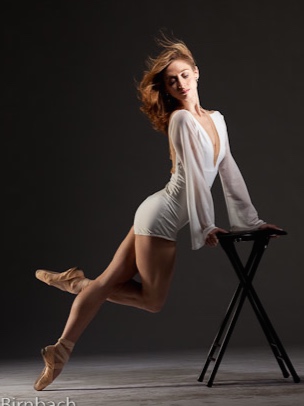 Sharon Wehner is originally from San Jose, California. She trained with Jody White and David Roxander, San Jose Dance Theatre, San Francisco Ballet and San Jose/Cleveland Ballet.
Ms. Wehner is former Principal Dancer with Colorado Ballet
has performed many lead roles with the Company. including Kitri in Don Quixote, Giselle in Giselle, Odette/Odile in Swan Lake, Medora in Le Corsaire, Aurora in The Sleeping Beauty, Swanilda in Coppelia, Mina in Dracula, Juliet in Romeo & Juliet, the Principal couple in Balanchine's Stars and Stripes and Rubies, Antony Tudor's Leaves are Fading, and Twyla Tharpe's In The Upper Room. She has been honored to have solos and pas de deaux created on her by choreographers Edwaard Liang, Mathew Neenan, Christopher Wheeldon, Darrel Grand Moultrie, Dwight Rhoden, Jessica Lang, Brian Reeder and Toru Shimazaki.
In addition to Colorado Ballet, Ms. Wehner has also performed with The Washington Ballet, Oakland Ballet and Amy Seiwert's Imagery.
She has also been a guest artist at the Vail International Dance Festival,and in Japan in the Aoyama Ballet Festival, and the National Ballet of Japan's Golden Ballet
Dancer/ Guest Choreographer 2019
Domenico Luciano was born in Naples, Italy and in 1999, he graduated from Royal Teatro di San Carlo Ballet School in Naples. That same year, he joined the Deutsche Oper am Rhein in Dusseldorf, Germany. After dancing with several companies in Europe including Europadance in France, Maggio Danza in Florence, Teatro Dell'Opera in Rome and Teatro di San Carlo in Naples, Domenico joined Tulsa Ballet in 2004 as a Demi-Soloist. In 2005, he joined Dominic Walsh Dance Theater in Houston as Principal Dancer. He joined Colorado Ballet in 2013. His repertoire not only includes many of the classical principal leading roles, he also excels in contemporary works.
As an international Principal Guest Artist, Domenico has danced in productions with Tulsa Ballet, Ballet Quad Cities, The Sarasota Ballet of Florida, Atlanta Ballet, Grand Rapids Ballet, National Ballet of China and The New National Theater in Tokyo. He has also been invited to various national and international galas and dance festivals. Pointe Magazine named him "Standouts: Our 12 favorite performances of 2009."
Domenico Luciano is working with BRIAH through the courtesy of Colorado Ballet.
Watch us – work together follow us in the journey, Support us with your donations, join us in previews and special venues for a look at our process this year!
Photo: Francisco Estevez
Emily Speed is from Argyle, TX and began her professional training under Marina Almayeva. In 2006, she was a Finalist at World Ballet Competition in Orlando, Florida. Emily won first place in the classical division at the 2007 Youth American Grand Prix Regionals. Emily was one out of a hundred participants worldwide who qualified and competed in the 2010 Varna International Ballet Competition in Varna, Bulgaria. In 2014, she went to the USA IBC in Jackson, MS. During her career, she has danced professionally with Alabama Ballet, Ballet Tucson and Boulder Ballet and has performed multiple principle and soloist roles. She danced in the Vail Dance Festival in 2015 and 2017. She joined Colorado Ballet in 2014.
Emily has danced in these selected roles: in Flower Girl in Don Quixote, Little Russians in George Balanchine's Serenade, George Balanchine's Concerto Barocco, Antony Tudor's Lilac Garden, Antony Tudor's Continuo, Daniel Precup's Bolero
Third Act Raymonda, The Wedding Pas de Deux from Don Quixote, The Fairy Doll Pas de Trios staged by Amanda McKerrow and John Gardner "Scherzo" in Christopher Wheeldon's A Midsummer's Night Dream, Cygnets and Pas de Trois in Swan Lake, Jiří Kylián's Petite Mort, Pink in Bruch Violin Concerto No. 1, and is dancing with BRIAH through the courtesy of Colorado Ballet.
NICOLAS PELLETIER
Nicolas Pelletier was born in Quebec City, Canada. He moved to California when he was eight, where he attended the San Francisco Ballet School for 10 years. He completed his training with Canada's National Ballet School in 2010 and joined Alberta Ballet in 2011. During his six years with the Company, he had the opportunity to dance many principal roles. He also had the pleasure of working closely with Jean Grand-Maître in the creation of many new works throughout his time at Alberta Ballet, including pas de deuxs and solos. This is his first season with Colorado Ballet
Dance training and awards: San Francisco Ballet School for 10 years
Graduated from Canada's National Ballet School in 2010
Joined Colorado Ballet: 2017 Selected roles and ballets: Dracula in Ben Stevenson's Dracula Romeo in Jean Grand-Maître's Romeo and Juliet Divertimento No. 15 Four Temperaments Swan Lake Giselle Cinderella Don Quixote Madame Butterfly Othello The Nutcracker John Neumeier's Yondering George Balanchine's Stars and Stripes
Fernanda Oliveira, from Rio de Janeiro, Brazil. She trained at the Escola Estadual de Danca Maria Olenewa in her hometown of Rio de Janeiro, Brazil, and was later was awarded a full scholarship to The Washington School of Ballet. Upon graduating she joined. The Washington Ballet under Septime Webre as a Studio Company member, where she performed in classics such as Le Corsair and Giselle, as well as in Balanchine's Stars and Stripes, Theme and Variations and Who Cares? Twyla Tharp's Push Comes to Shove and Trey McIntyre's Blue Until June Suite.
She joined Colorado Ballet in 2014 and again in 2016, and has since had the opportunity to perform in masterpieces by Balanchine, Anthony Tudor, Twyla Tharp and Val Caniparoli.
As an instructor, Ms Oliveira has administered classes in her native Rio de Janeiro, in Washington, DC and Oklahoma City, and she has been been teaching with the Colorado Ballet Academy since 2015. Since she began exploring her passion for choreography in the past few years, Ms. Oliveira has created two ballets for Colorado Ballet, Saudade (2017) and All Strings Attached (2018), presented at Colorado Ballet's Attitude on Santa Fe program.
Fernanda is working with BRIAH through the courtesy of Colorado Ballet.
Dancer/ Ballet Mistress
Alexis Drabek comes to BRIAH as an accomplished dancer and Ballet Mistress of Company C based in California dancing roles from choreographers Charles Anderson, Alexandre Proia, Twyla Tharp, Antony Tudor. She is also guest artist with Kim Robards Dance, Berkeley City Ballet, and Oakland Ballet, performing works from Carlos Carvajal, Robert Garland, Francesca Harper, Margaret Jenkins and Ron Giudi. Alexis danced in the 2008 Beijing Olympics Opening Ceremony with Kim Robards. Alexis graduated from Julliard and danced with the Julliard Ensemble with Desmond Richardson in Picasso Dances by George Faison, as well as works by Colin Connor, Adam Hougland, Igal Perry, Abdur Rahim-Jackson, Mauricio Wainrot, Reginald Yates.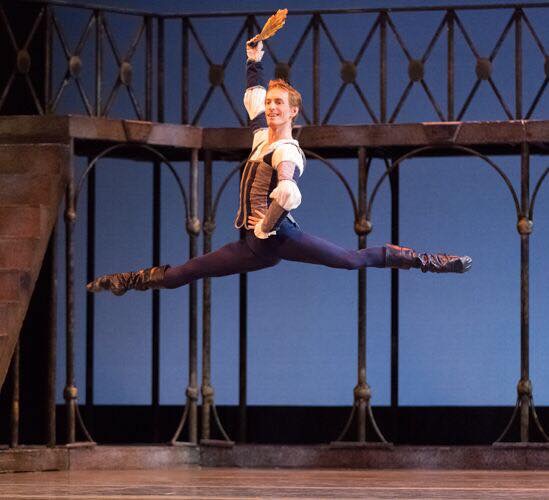 Born in Santa Barbara, California, Chauncey Parsons began dancing at age 12, at the Santa Barbara Ballet Center, under Michelle Pearson and Denise Rinaldi. At 15, he was accepted into the Kirov Academy of Ballet in Washington D.C., where he trained for three years under Vladimir Djouloukhadze. After graduating, he performed for the State Street Ballet, under Rodney Gustafson, for two years. In 2002, he joined the Colorado Ballet as a soloist under Martin Fredmann, and in 2004 was promoted to the rank of principal dancer. In 2008, he joined OBT as a soloist under Christopher Stowell, and was promoted to principal in 2009. Over the course of his career he has danced a wide variety of roles, including Basil in Don Quixote, Count Albrecht in Giselle, Prince Siegfried in Swan Lake, and Mercutio in Romeo and Juliet. Further, he has danced leading roles in Balanchine's Rubies, Emeralds, Tarantella, The Nutcracker, and Stravinsky Violin Concerto, Michael Pink's Dracula and The Hunchback of Notre Dame, Agnes De Mille's Rodeo, Nicolo Fonte's Bolero and Never Stop Falling (In Love), Paul Taylor's Company B, and others.
Molly Groeschl hails from beautiful Montana. She is a principal dancer with Ballet Tucson. She formerly was a dancer with Colorado Ballet, Milwaukee Ballet/MBII and an apprentice to Ballet West.
Molly has danced Donizetti Variations, Graduation Ballet and Walpurghishnaght as well as Carmen and Laquita with Ballet Tucson. While at Colorado Ballet, Molly danced in Dracula, Concerto Baroccoand A Midsummer's Nights Dream.She has danced in works by George Balanchine Michael Pink, Christopher Wheeldon Martin Freidman and Timothy O'Donnell.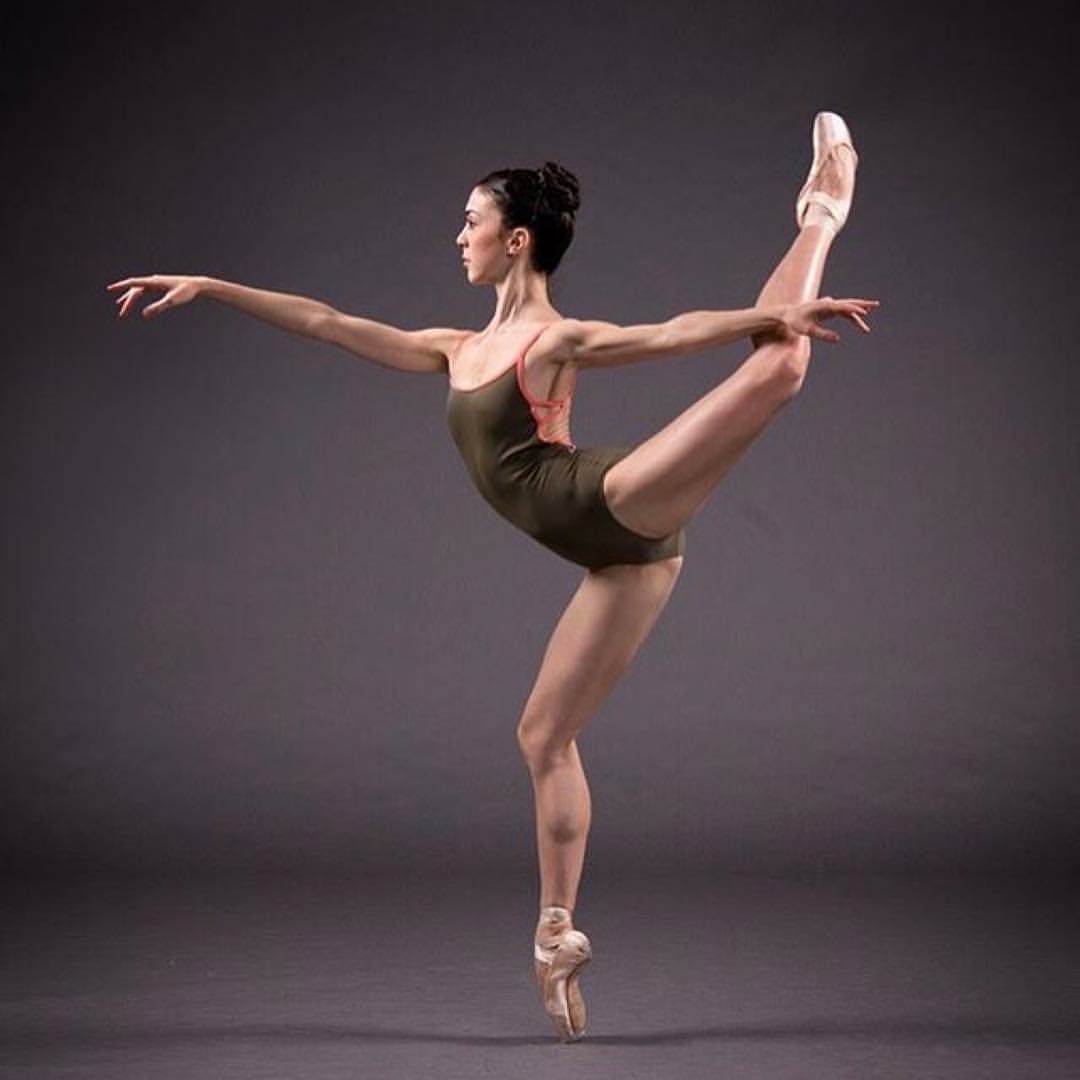 Francesca Mastrocci Originally from Miami, Florida, Francesca Martoccio received her early ballet training at Thomas Armour Youth Ballet and at the New World School of the Arts. In May 2016, Francesca graduated from SUNY Purchase where she received her Bachelor of Fine Arts in Dance with a Ballet Concentration. She performed several roles with Purchase Dance Company. In 2014, Francesca was chosen by the faculty to study abroad in Hong Kong, China at the Hong Kong Academy for Performing Arts. After graduating, Francesca joined Colorado Ballet's Studio Company for the 2016-2017 season and was promoted to the Company in 2017.
Cella will join BRIAH 2019-20
Arianna Ciccarelli is from Bristol, Connecticut. She began dancing ballet at age 12 and studied in the pre-professional resident program at The Nutmeg Conservatory for The Arts. She also spent her summers training at The School of American Ballet, English National Ballet, Joffrey Ballet and Washington Ballet. Arianna was a member of the Colorado Ballet Studio Company during the 2013-2014 season. Before joining Colorado Ballet in 2016, she spent two years dancing with Ballet Arizona. Selected Roles at Colorado Ballet: Selected roles and ballets:
Little Mermaid in Lynne Taylor-Corbett's The Little Mermaid, Bruch Violin Concerto No. 1, Crystals, Spanish and Marzipan in The Nutcracker, Cygnets in Swan Lake. More about Arianna:
In 2017, she danced in the title role of Little Mermaid in The Little Mermaid. Performing with BRIAH through the courtesy of Colorado Ballet in 2019-20
Originally from Kansas City, MO, Mr. McKinzy studied with Kansas City Friends of Alvin Ailey under the direction of Tyrone Aiken. Having been a member of Cleo II and an apprentice to the company, he was member of the Cleo Parker Robinson DanceEnsemble for three seasons, and is now guesting with the Ensemble and other area companies.
Jean Walker is from San Antonio, Texas, Always looking for challenges, she has led a life full of experiences and growth. She attended Mayra Worthen Ballet School and danced with the junior company, Texas Ballet Concerto in San Antonio, Texas, in her teen years. Throughout these years she had the privilege to attend summer programs with Joffrey Ballet School in New York City, at the age of 13, and Pacific Northwest Ballet at the age of 16. Before joining Fort Worth/Dallas Ballet at 18 in January 1997. During her career she was fortunate to have worked with artists such as Paul Mejia, Suzanne Farrell, Kevin O'Day, Trey McIntyre, Tim O'Keefe, Deborah Hadley, Bruce Simpson and Ben Houk, to name a few. After retiring from the ballet Jean obtained her Bachelor's of Science in Nursing from Baylor University and went on to specialize as a Labor and Delivery nurse in the civilian sector. She then commissioned as an officer in the United States Air Force After separating from the military and becoming part of the Reserves, she continued on to obtain her Master's of Science in Nursing in Women's Health from Vanderbilt University. Jean is certified and licensed as a Women's Health Nurse Practitioner in the state of Colorado, and is happy to be helping the lives of many women through all stages of life as she works at South Denver OBGYN & Midwives. She is married to photographer, Jensen Walker and mother of two, 10 year-old Genevieve, and 8 year-old Julian. Though these last 15 years have been full of enriching experiences and growth for She is now exhilarated to return to explore dance again and believes with life's experiences she has more depth and passion to share in what can be portrayed in her movement and artistry.